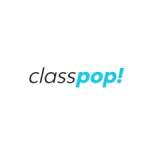 Chef Gun
Chef Gun is a certified expert in all aspects of Thai cuisine and a master of French pastries. His extensive education in the culinary arts has included training at some of the finest institutes in the world. Though he favors Thai classics and simple sushi creations, pastry and desserts hold a special status in his heart. Chef Gun's love of finely prepared dishes shines through in classes created especially for the budding gourmet.
Guest reviews for Chef Gun

Nicole W.
27 Dec 2021
Chef Gun is an experienced Thai chef who will teach you the flavors of Thai cuisine starting with the basics. He will inform you of the characteristics of the ingredients, and how to bring out the natural flavors of them. If you are interested in learning about Thai I recommend taking one of his classes!