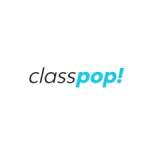 Chef Rishika
Chef Rishika is a passionate and experienced chef and cooking instructor with a degree in culinary arts and longstanding cooking experience. Her professional background includes working as a chef at a number of five-star hotels, providing her with a diverse and refined approach to cooking. In addition to standard savory fare, she specializes in baking and breadmaking and loves to pass along this knowledge to her students.
Guest reviews for Chef Rishika

Mark
17 Sep 2022
We loved it! It was a fun experience and the dips were delicious.

Ryan
22 Jun 2022
She helped me make a better dough and gave me confidence to make this dish. She has a different idea of what the dish should look like compared to me, but it still tasted good and I was introduced to brand new spices I've never used before.

Jesse
13 Jun 2022
Very good and informative, answered questions promptly and willing to go back to trouble spots

Haleigh
10 Jun 2022
Rishika was very patient when my oven wasn't working. She helped me continue on the stove and I loved how it turned out. Both were so delicious! My only suggestion would be editing the recipes for typos (cut instead of cute) and clarity (one part says cut chicken 2cm and another says 2in), and noting that chicken thighs instead of breasts are preferred, but otherwise it was great!

Mitch
26 Mar 2022
Great class; easy to follow instructions. Sometimes the chef's volume on her computer cut in and out. At those time it was hard for people to hear

Lou
26 Mar 2022
Thank you so much. Great tutor and resulted in great tasting food.

Miranda
07 Mar 2021
Chef Rishika was entertaining and engaging, and it was a wonderful experience. There was a little confusion as the recipes stated they were for one person each but were really two. We are definitely planning on doing a class with her again

Dave
26 Feb 2021
I was unable to attend class due to the winter storm in Texas. I twice requested to reschedule with no reply. I have signed up for the class on March 6. I hope the link to the class will work.

Paul
06 Feb 2021
This was so much fun. What we made was delicious thank you so much for your time

Alexandra .
29 Dec 2020
Chef Rishika was a fantastic guide for our Indian Street Food adventure. She shared helpful substitutions for hard to find ingredients, let us know what to prep in advance, and was happy to repeat steps as needed. Plus, the food was amazing!! We would highly recommend this experience. Thanks, Chef!